Lagos governor, Babajide Sanwo-Olu is expected to lead officials of the State Government and other stakeholders as the first passengers as the much-expected Lagos Blue Line Rail commences operations today.
The rail service is being managed by the Lagos State Metropolitan Area Transport Authority (LAMATA) and was commissioned by former president Buhari in December 2022.
However, commercial operation of the rail service could not commence in the first quarter of 2023 as scheduled because of the delay in the completion of the electricity infrastructure expected to power it.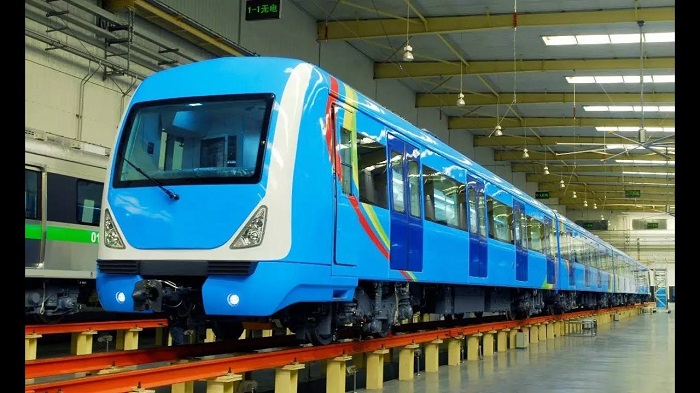 But LAMATA had constantly been carrying passengers to ensure that the interface between the infrastructure and all of the works that had been done was sinking excellently well.
"We are here to say that we are completely ready in terms of all operational infrastructure," Managing Director, Lagos State Metropolitan Area Transport Authority (LAMATA), Abimbola Akinajo, said while announcing that the train service will commence operation today, 4 August last at a press briefing last Wednesday.
Things you must know about the train; 
1. According to the LAMATA feasibility study, about 175,000 passengers will use the Blue Line rail on a daily basis.
2. The rail operation today will be the very first real operation to be run by electric power hence, LAMATA said it has been very meticulous in ensuring that all the issues are dealt with, including the provision of power, health, and safety, operational modalities, to ensure the safety of all of our passengers are taken care of.
3. After it kicks off operation today, the rail operations will begin to run from 6.30 a.m. till 10.00 p.m. on a daily basis.
4. The train service will begin with 12 trips daily from Mile 2 to Marina for at least two weeks, and the service will gradually increase. After four weeks of commencement, the train trips would increase to 30 trips.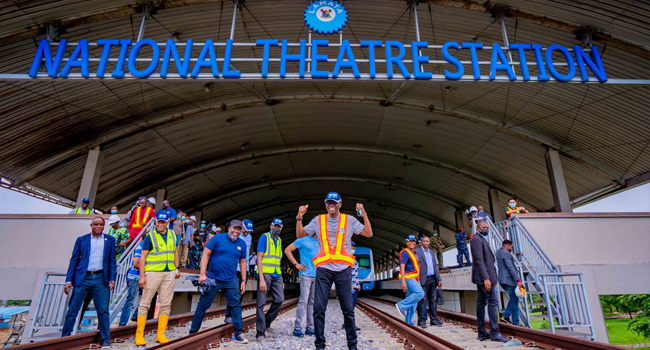 5. The train service will operate according to a timetable that will be available on LAMATA's website and at every station.
6. The train is not expected to stop for any more than 90 seconds – it is a scheduled service.
7. The Blue Line Rail extends from Marina to Mile 2 with five stations located in Marina, National Theatre, Iganmu, Alaba, and Orile.
8. Passengers will board the train with the use of a cowry card and are not allowed to drink or eat on the train.
9. The train fare was initially fixed at N750 from Marina to Mile 2, N500 from Marina to National Theatre, and N400 to Iganmu-Orile. But with the pallentive of Governor Sanwo-Olu passengers would pay N375 from Mile 2 to Marina.
10. Passengers and commuters have been warned to avoid crossing the track of the Blue Rail line to avoid instant electrocution – overhead bridges have been provided by the government for those who want to cross from one side to the other.